Welcome to the summer term! I am delighted to inform you that extra-curricular sports clubs started back on Monday 26th April. We surveyed all of the Y7, 8 and 9 students to get a feel for which nights and what sports they would like to do and as a result these are the club nights.
Clubs will run from Monday 26th April until the end of July from 3.30 – 4.30pm.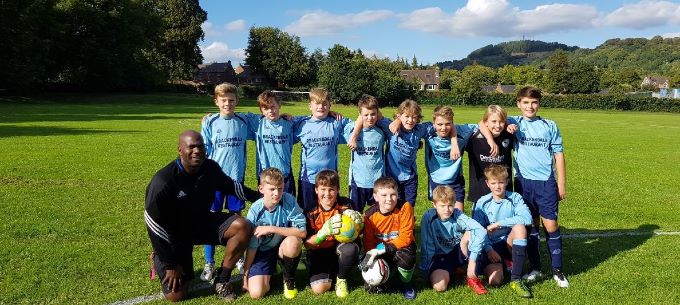 Please see below the timetable in which clubs will run:
Mondays – Year 8
Tuesdays – Year 7
Wednesdays – Year 9
Students do NOT need to sign up to attend a club, and clubs are all FREE of charge.
Students are to meet the staff by the OUTSIDE changing rooms at 3.30pm. Please make sure on the day that your son/daughter is wearing appropriate clothing and footwear for the club, there are still no changing facilities available.
Activities will be decided on the night depending on which students attend. Sports which are likely to be covered and which were very popular from the questionnaires are; basketball, football, athletics, rounders and badminton when the sportshall is available for use.
If for any reason such as the weather, we have to cancel the club, an email/text will be sent out in plenty of time for students to rearrange transportation home from school (we are praying that the weather will be kind to us!).
If you have any questions, please do not hesitate to contact the PE department.
Anthony Gell School has a strong and thriving extra-curricular Arts programme. We aim to ensure that all students have as many opportunities as possible to take part in the Arts both inside and outside of lessons. Throughout the year there are countless opportunities for students to get involved, enjoy and learn more about how the Arts work and to increase their skills and abilities. Below you will find just some examples of the chances that students have to get involved here at Anthony Gell. Art
Lunchtime clubs throughout the year with links for special projects including Matlock Bath Pro Loco Art competition and creating paintings for the local Children's Centre
Strong links with the Wirksworth Festival and Derby University
Well Dressing
Artist visits in school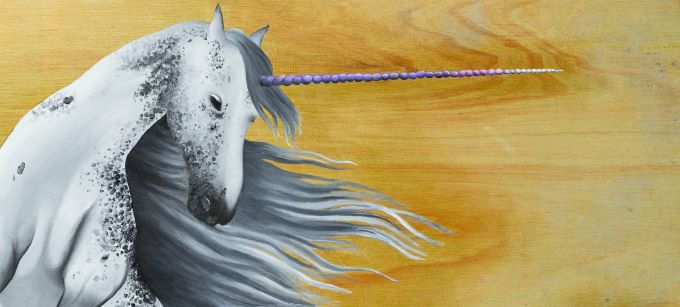 Lunchtime clubs for all year groups
Street dance workshops (with a minimal cost)
Showcase performances
Trips to see performances at various venue
Regional competitions
Primary school dance festivals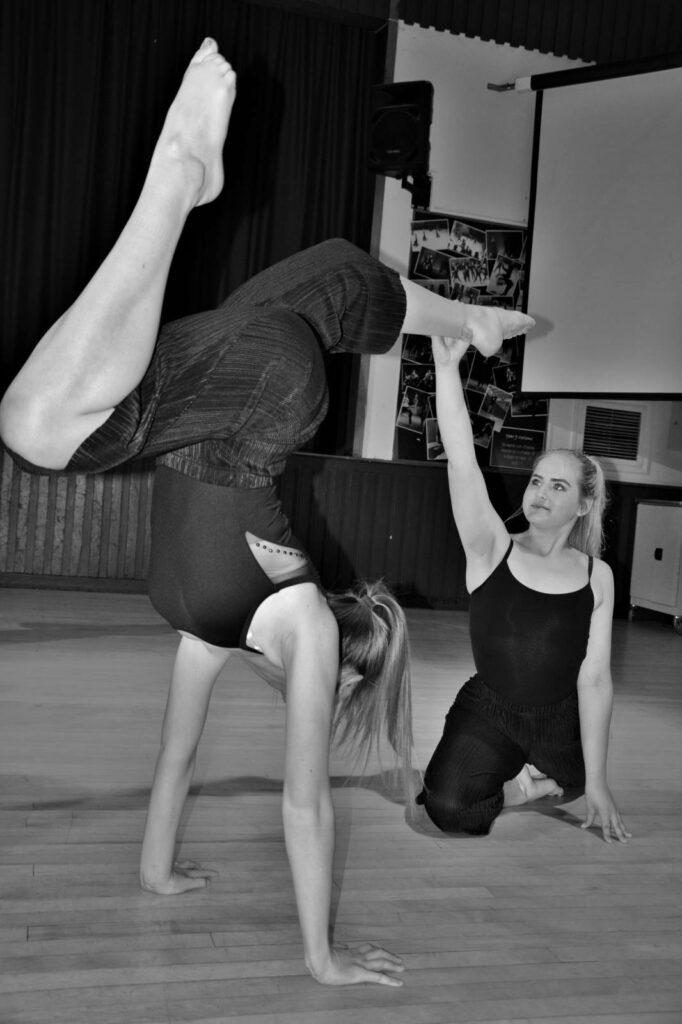 Two school productions a year which are open to all
Drama club at various points throughout the year
Poppies Youth Theatre and Casting Agency (with a minimal cost)
Exam group performances which are open to all as audience members
Regular trips to see plays at various venues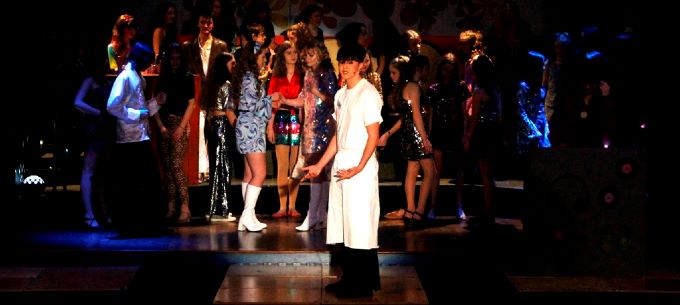 Ukulele/Acoustic Guitar group
Vocalise (vocal group)
Rock School
Urban Choir
School Orchestra
Samba percussion group (year7)
Concerts throughout the year, including exam performance evenings
Regular trips to music venues
Instrumental lessons available through the school
Music Tour to Italy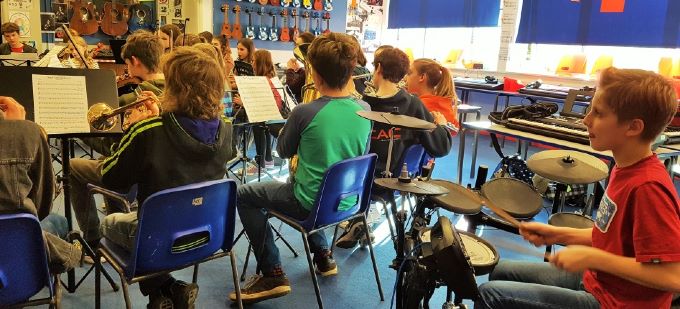 The school has an outstanding sporting reputation and is one of very few schools in the country to have gained the prestigious Sportsmark Gold Award on three occasions. Sporting opportunities include chances to participate in football, cricket, athletics, basketball, cross-country running, hockey, netball, tennis, dance, gymnastics, trampolining, orienteering, sialing, cycling, sports leadership and climbing. Although our emphasis is on participation and enjoyment for all, our competitive reputation is strong.  We have good contacts with local sports teams and clubs, so we hope we are developing an enthusiasm that can be sustained beyond school.
The investment of £1.3 million in the Leisure Centre on our school site, the floodlit all weather pitches and a grant from the Football Foundation for changing rooms and improved pitches have added to our capacity to meet the sporting and recreational needs of young people and the wider community. They are also evidence of the confidence that Local Government and Sport England have in the quality of what we do.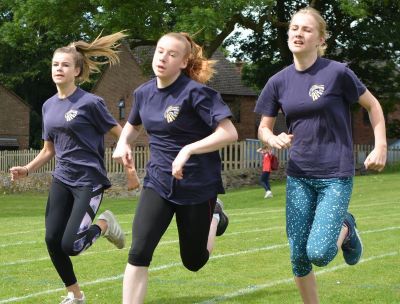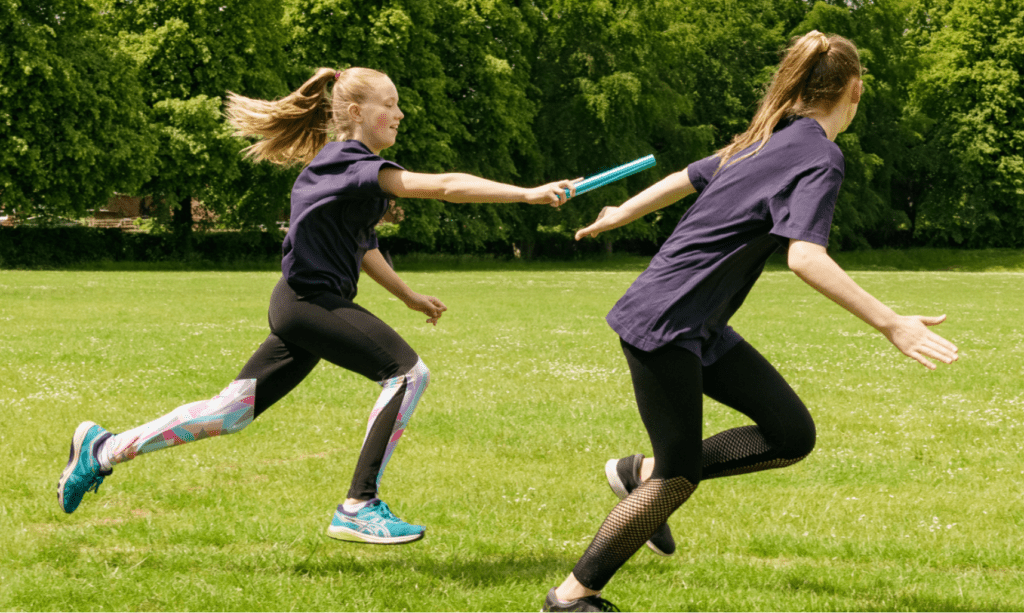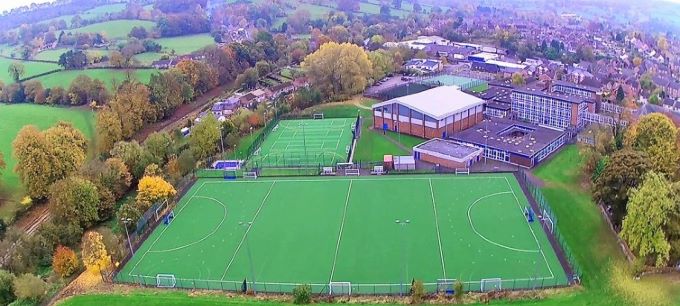 SCIENCE, TECHNOLOGY, ENGINEERING and MATHS (STEM)
Children who show an interest in any of the STEM subjects are also given plenty of opportunities to expand their experience and expertise with extra-curricular activities in a range of different areas. STEM club is a popular lunchtime activity for children of all ages, as they set themselves challenges to test hypotheses to the limit!
Students also spend a great deal of time outside of the timetabled lessons in technology, working hard on their projects and developing their skills in graphics, product design, catering and resistant materials.
The maths revision sessions are very well attended, with large numbers of students benefiting from the additional support offered at lunchtimes and in the holidays. Each year we also enter teams and individual students in the UK Maths Challenges, allowing AGS students to pit their wits against the best of the rest!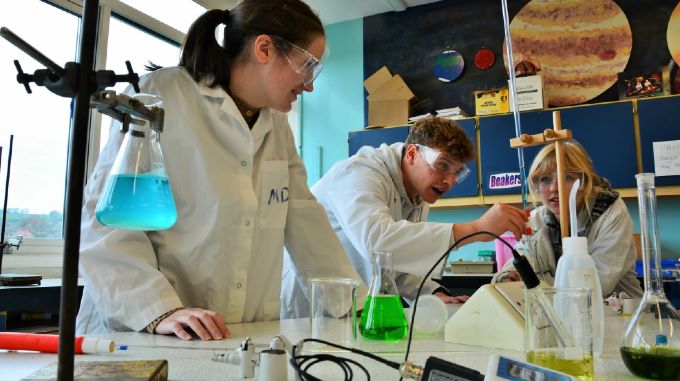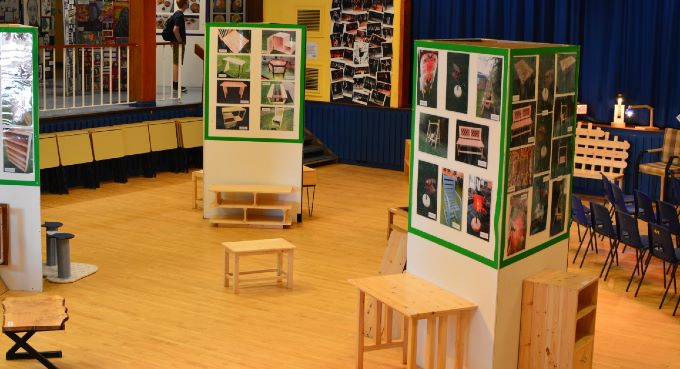 Students in our Sixth Form volunteer their time to work alongside students who are in Year 7 or 8. We encourage children to participate in a 'paired reading' scheme, which partners our older students with those who enjoy having some extra support with their reading.
In addition to the paired reading, all of our Year 7 and 8 students take part in the 'Accelerated Reader' programme, which helps guide them towards books which will help each to develop their skills, monitors and rewards their additional reading as we celebrate with them the progress they are making.
Students are given the opportunity to take part on public speaking competitions, and many also attend poetry club and extended writing club with members of staff from the English department.
Our newly refurbished school library is popular with students who use this facility before school, at break time and lunchtime. Students use the library to complete homework, access online resources, meet with friends, read and play games of chess.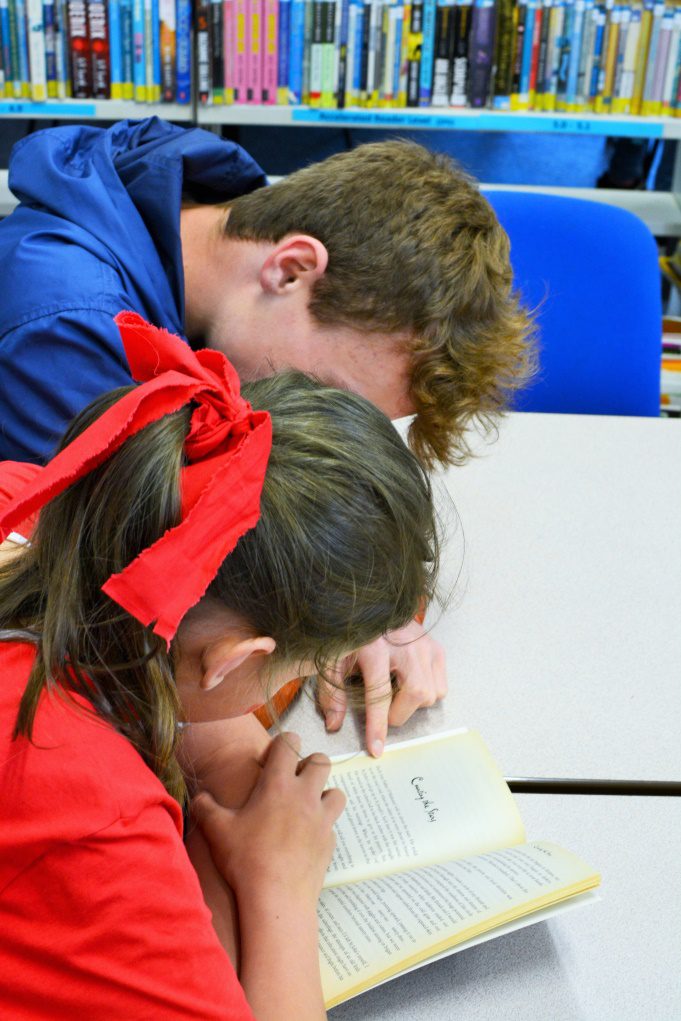 AGS IN THE LOCAL COMMUNITY
Our prime function is the education of young people between the ages of 11 and 18 but we hope there is more to it than that. We use the community as a resource – it funds much of what we do, our students visit, survey, interview and draw in the community, and local employers provide the work placements that we value so highly.
In return we hope that our facilities can be shared.  Local Primary and Special Schools work closely with our sports department.  Our rooms, halls and sports facilities are available for community use when we are not using them, and our technical equipment from photocopiers to computers can be used with prior negotiation. Given the financial constraints within which we operate not everything can be free, but neither need it be very expensive. Please contact us or the Leisure Centre Reception staff if you think we might be able to help.
Our philosophy is simple – that the school should not be viewed as separate in any way from the community it serves.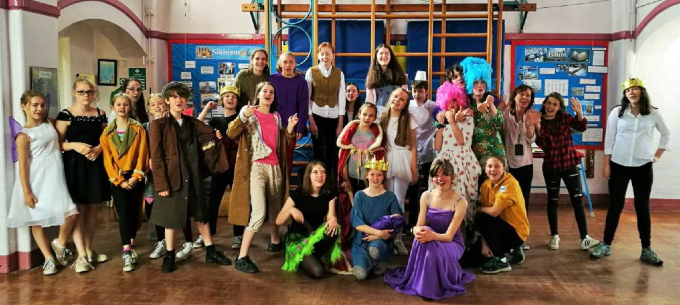 Our children learn the importance of helping others and ways in which they can make a positive difference to the society in which they live. AGS students are keen to support a range of good causes and will often inspire others to do so.
The school raises money for a range of national and local charities and these vary according to the interests of staff and students. Many students also do individual fund raising which the school supports.
Whole School events include:
Red Nose Day  – every two years
Children In Need Day – every year
Sport Relief – every year
Poppy Appeal – every year
Wirksworth Well-Dressing – every year supporting a different charity
Each of the four Houses also support one charity of choice each year.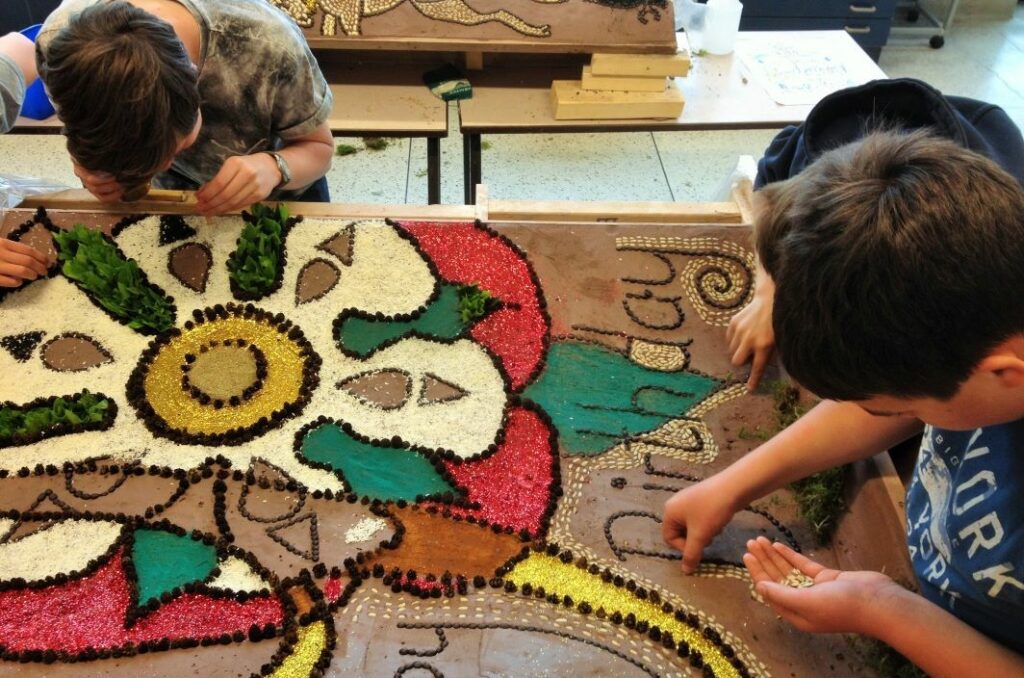 We value travel for its social and educational benefits and we have exchange links with Wetter, in Germany, and Die, Wirksworth's twin town in France. In addition to these links, AGS students are given opportunities to travel abroad on various school trips each year. We are an inclusive school, so we have support systems in place which enable all students, regardless of family circumstances, the chance to participate.
The school has been awarded the British Council International School Award on six occasions in recognition of its efforts to promote foreign and cultural awareness among young people.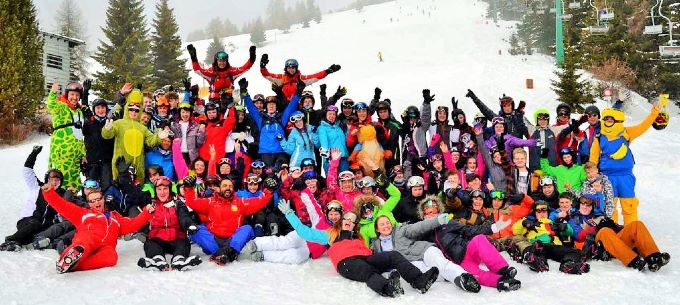 OUR FLICKR ALBUMS
Our Flickr stream has LOTS of photos  of life at Anthony Gell stretching back over more than 30 years.
You'll find most of them organised in Albums HERE.