Key Stage 5 Curriculum – School Years 12 to 13
Our Sixth Form provides either a 2 Year Pathway (A-Level or equivalent Level 3 courses) or a 1 Year Pathway (Level 2 Vocational Courses). These qualifications mean that students from Anthony Gell Sixth Form are well equipped for University, employment or Higher Level Apprenticeships.
Our 1 Year Pathway allows Anthony Gell School to offer a range of one-year Level 2 vocational qualifications for students aged 16+. They're designed with the workplace in mind and provide a high-quality alternative to A-Levels. We believe that choosing these subjects will provide our students with an opportunity to bridge the gap to further study, an apprenticeship or even employment.
Our 2 Year Pathway allows students to study the traditional A Level (Level 3) route or the equivalent Level 3 Vocational route with a broad set of subjects available – the details of which can be found in our 6th Form Prospectus.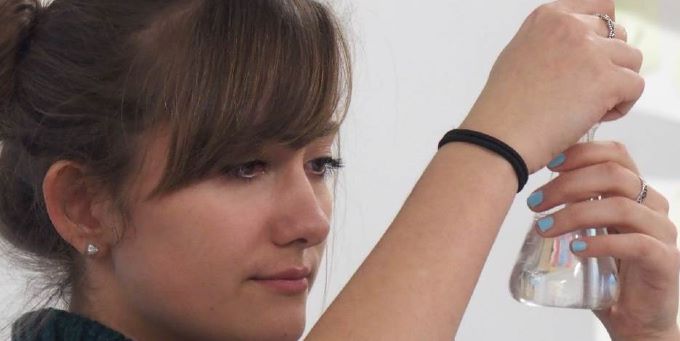 We know that careful monitoring of our students is a key factor which contributes to them achieving the best grades. We therefore provide termly progress reports for students/parents as well as two parents' evenings each year. We also have a Learning Mentor (based in the Sixth Form Study Centre) who works closely with our students to help each student develop the range of skills necessary for Post-16 study.
We believe that students should be fully involved in the life of the school and therefore have an enrichment programme to help broaden the experience of every student in our Sixth Form. Students also have access to our excellent sports facilities, including the fitness suite and the climbing room in the Leisure Centre free of charge. We operate a PSE programme for all students to ensure they receive continuing advice on health, careers and political awareness.
Students are supported in their choice of options at Key Stage 5 by assembly presentations, open evening  and individual interviews with senior staff. The final timetable offered to students is driven by student choices and as such will differ from year to year.
Informed Choices
The Russell Group represents the 24 leading UK universities which issued a booklet in 2011 that provided generic advice on "facilitating subjects" that would help applications to these 24 universities. They have now replaced this and created a new Informed Choices website and as such it is no longer necessary to publish such a list. On the Informed Choices website you can explore the various degrees and subject areas you're interested in – as many as you like – to build up a more personalised picture of the subject combinations which suit your talents and ambitions.  The website is aimed at pupils aged 14 and upwards who are considering university and want information to help them choose the right subjects to study at sixth form or college. The guidance is written by admissions directors from the 24 Russell Group universities and provides information on why subject choice matters.
Remember, this is general guidance only. For detailed and up-to-date information you will need to contact individual universities or look up courses on the UCAS website.
Please click for the Sixth Form Prospectus.